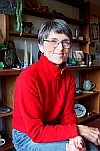 Alice Hale
Vancouver B.C. Canada email:Alice Hale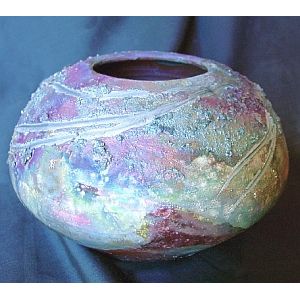 Alice Hale was born in Waldheim, Sask. more than 70 years ago. Her life has been filled to overflow with a BA from UBC, a teaching life(includinbg art) for twelve years, extensive travel, marriage, children,and now grandchildren. She has been a self-taught potter for almost 40 years and still learning!

Alice's work has been shown in many galleries, and is in collections world-wide. Her work has often been chosen for the Festival of BC Arts, and last year for the BC Potters Guild 50 'th Anniverary show at the Burnaby Art Gallery.

In her spare time, Alice gardens, reads, plays badminton, skis, hikes, and volunteers. Last summer at Arts Around she received the Winn Weir award for a lifetime of contribution to the arts.