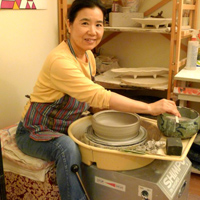 Eiko Okunuki

email:okueiko@shaw.ca
Vancouver, B.C. Canada
Tel: 604-730-9954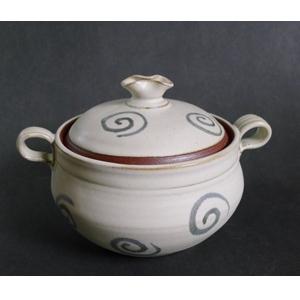 I first discovered pottery in 1983 in Tokyo, attending a one-day workshop. I immigrated to Canada in 1995 and 4 years later I joined a pottery club (Aberthau Potters) and ever since I have been potting regularly.
I enjoy making shapes using a wheel and sometimes by hand building. My pottery is mostly functional as I like to use them every day in the kitchen and on the table. I will be happy if many people enjoy using my pots as I do.
Normally I fire my pots using an electric kiln (cone 6~7), occasionally I do gas firing (cone 10). Simple beauty, functionality and user friendliness are my motto.