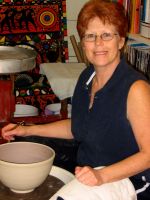 Liz de Beer
KlayWerk Studio
1472 Davidson Road,
Gibsons, V0N 1V6
604 886-5814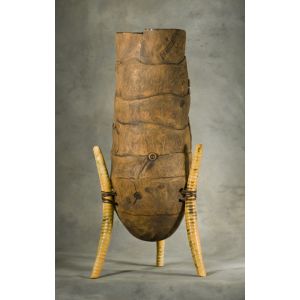 I am a very proud Canadian citizen but am equally proud of my South African heritage that shows through in my work. I was born and raised on a farm and lived close to the African landscape. While the roots of my soul are still embedded in Africa I have been sprouting roots on the West Coast hopefully this fusion is becoming evident in my new work.
I have a preference for earthenware vessels that are simple in shape and unglazed on the outside. I have an interest in surface decoration and use a variety of different techniques to achieve the results that I want, sometimes using natural materials as part of the piece. The mass production of functional items does not interest me and I see myself as a clay artist rather than a production potter.
My passion for the medium and my love for the process is evident in the work that I produce. Opening up the kiln door to discover the magic that took place through firing remains one of the most rewarding experiences anyone can have.