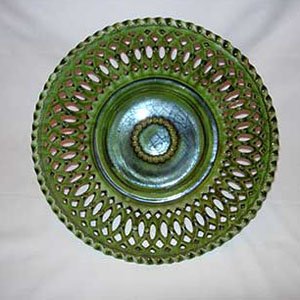 For the past 3 decades pottery making has allowed me to integrate drawing, painting and sculpting with my artistic vision of form and colour. It is my passion both to practice and to share with patrons and students alike in a spirit of fun, excitement and challenge. My practice includes handbuilding, sculpting, throwing, slab building, painting and glazing techniques.

My work is inspired by the never-ending joy of discovery. During the 1970s I noticed an amazing connection between European and Pueblo pottery techniques and continue to create works that breathe this influence.

I offer classes for all age groups that range from handbuilding and foundations to intermediate throwing. I also sponsor an apprentice program. As an instructor I encourage my students to develop a thorough knowledge of the artistic and technical foundations of the art and craft of pottery.