email:Stephanie Jonsson

Stephanie Jonsson
(604) 880 - 2815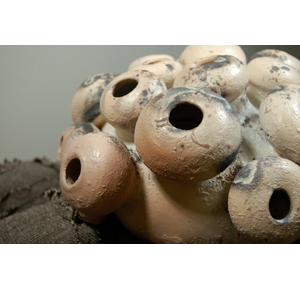 Stephanie graduated from the University of Alberta in 2005 with a Bachelor of Fine Arts with a major in sculpture. In 2007/2008, she did a one year residency at Harcourt House Gallery in Edmonton, AB and was nominated for the Emerging Artist of the Year for the Mayor's Evening of the Arts Awards in Edmonton. In September 2009. Stephanie completed a two-month residency at the Banff Centre for the Arts in Banff, AB. During 2009 she received the Award of Achievement from the Alberta Craft Council for outstanding efforts in ceramics, and was listed among Avenue Magazine's "Top 40 Under 40" in Edmonton.

In 2012 Stephanie completed her Master of Applied Arts degree at Emily Carr University in Vancouver, BC. Stephanie has taught art at various organizations in Edmonton, including the Art Gallery of Alberta, the Nina Haggerty Centre for the Arts, and Harcourt House Centre. She has taught art to all ages of elementary and secondary school, as well as adult classes and classes for developmentally disabled adults. In 2013/2014, Stephanie taught all levels of undergraduate ceramics at Kwantlen Polytechnic University in Surrey, BC.