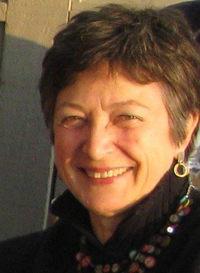 Ursula Johannson
4027 West 14th Avenue,
Vancouver, BC, V6R 2X3
604-224-3318
Art, especially pottery, has been a constant in my life...from art school to skipping classes in university in favour of the "pottery lab," to garden design, and back to pottery. My most recent work as a landscape designer has transitioned into full-time potting with the Aberthau Potters. It all runs together and feeds my creative spirit.
I've fed that creativity at Metchosin International Summer School of the Arts, at the Shadbolt Centre (with its myriad of firing facilities) and at the Aberthau studio and its workshops. High firing with soda is my firing of choice.